MAGIC 2.0 Online Maps
Included below are links to interactive maps which include historical aerial photography, historical maps, and topographic maps for Connecticut. Each of the maps includes layers which are available via MAGIC's WMS Server.

Select one of the links below to view the Map
Using the MAGIC 2.0 Online Maps Interface
1. Select the map you wish to view that is listed above
2. When viewing the map, you can add and remove layers from the map by clicking the menu panel along the right side of the map (see example below)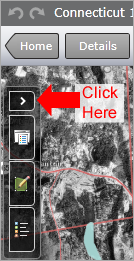 3. From the panel you can select which layer you want to view by clicking the box to the left of the layer name (see example below).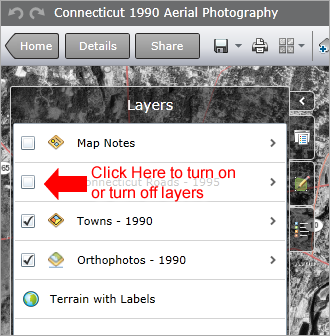 4. If you are viewing multiple map layers you can adjust the transparency of a layer by clicking the arrow to the right of the layer name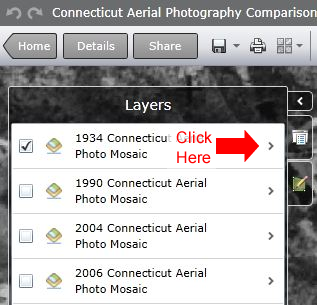 5. To adjust the transparency of a layer, slide the button to the left for more transparency and to the right for less transparency for the image.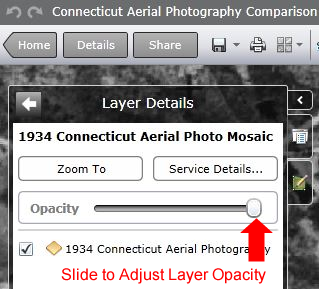 Questions?  Email us at magic@uconn.edu



Important information for users:

By clicking on the above links users understand that this site is for reference purposes only and should not be used as an official document. 

When viewing geospatial data on our site please understand that the maps and data come from a variety of sources and were created at different scales
using different methodologies.  Therefore, at times maps may  not "line up"perfectly.